CONVERGIX: Our Leadership Team
CONVERGIX leadership excels in every aspect of the demanding combination
of vision and expertise that forms the hallmark of corporate distinction.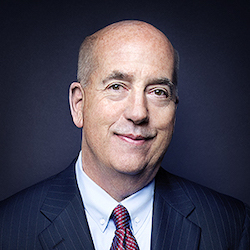 Mike DuBose
Executive Chairman & Interim CEO
Mike is the executive chairman of Convergix and former executive chairman and co-CEO of JR Automation. He is also a member of the board of directors of TenCate Grass. Before joining JR Automation, Mike led the transformations of global telecom equipment engineering and manufacturing firm, Purcell Systems and advanced technology portable power medical device focused engineering and manufacturing firm, Micro Power with focus on value creation via efficiency improvements, strategy, global product development, and process enhancement.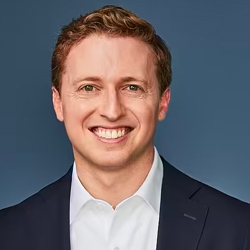 Kirk Benson
Chief Financial Officer
Kirk is a strategic finance leader. He joins Convergix from Crestview Partners where he was a Vice President on the private equity investing team and served on the boards of Elo Touch Solutions and Accuride Corporation. Kirk also previously worked at JR Automation where he helped implement improvement projects across finance and operations.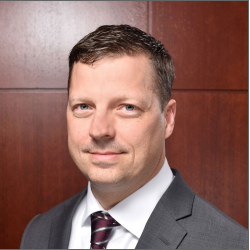 Tim Cook
Chief Information Officer
Tim Cook brings more than 20 years of industry experience to Convergix with 12 years in Information Technology senior leadership roles. A former CIO of JR Automation and former Vice President of Technology of Huizenga Group, his executive experience spans the IT spectrum and includes IT Global Operations and Compliance (SOX, ITAR, GDPR), Project Manufacturing and Enterprise Resource Planning.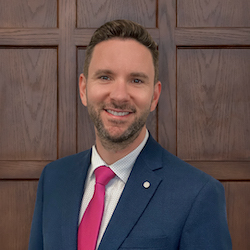 David MacPhail
Chief Sales and Marketing Officer
David joins the team with over 15 years of experience in sales, marketing and market development experience in automation and robotics. Most recently, David was Vice President of Sales, President of ELMS Canada where he was responsible for driving new BTB relationships for commercial electric vehicles as well as leading the Canadian entity. Prior to this, David held various sales and management positions at ATS Automation, JR Automation and Staubli robotics.
Mark Dowdle
Vice President of Corporate Development
Mark brings 20 years of experience in corporate development, investment banking, private equity and manufacturing operations. Prior to joining Convergix, Mark was a Site Operational Manager for DexKo Global, leading a manufacturing location with 300 team members; prior to this role, Mark led North American transaction integrations for DexKo. Earlier in his career, Mark gained formative investing and finance experience with The Sterling Group, Morgan Stanley and Deloitte.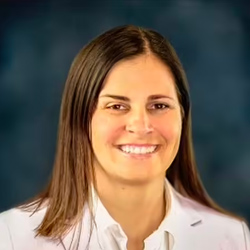 Danielle Herek
Vice President Human Resources
Danielle joins the team with 15 years of Human Resource leadership experience, including seven years in the global automation industry and, most recently, nearly two years in the construction products and services area. She is an experienced team leader and individual contributor; working as a member of the executive leadership team in order to achieve department and company goals.  Danielle's passions include recruiting, building relationships, understanding, and building upon strong company cultures. In addition, Danielle's experience facilitating enhanced management engagement and communication is directly applicable to our commitment to further enhance management processes in the existing businesses.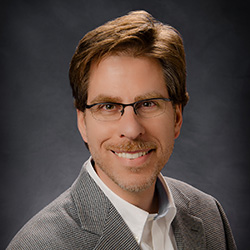 John Rokus
Vice President, Continuous Improvement, Quality and PMO
John joins Convergix with 25 years of experience in automation, continuous improvement and quality management. He is a catalyst for change. John will lead Convergix on its Lean and PMO journeys, and work to identify the need for and anticipated benefits of various improvements, quantify targeted results, establish measurement criteria, eliminate barriers to achievement and help prioritize broader improvement initiatives.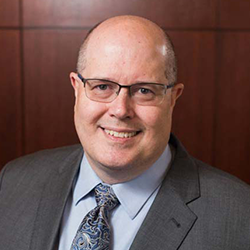 Frank Lazowski
Vice President, Supply Chain Management
As an integration leader, Frank Lazowski has maximized supply chain profitability and flexibility in more than 74 countries. From Cummins-Allison early in his career to his most-recent position as Vice President of Global Integrated Supply Chain at JR Automation, he has contributed strategic vision to enhance organizational efficiency and profitability.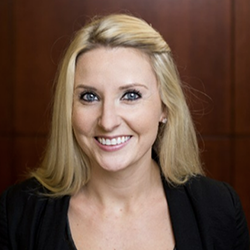 Katie Bartlett
Head of Administration and Internal Communications
With a background in administrative and purchasing management in the automation industry, Katie Bartlett applies expertise in personnel standards, processes and communications to optimize internal efficiency and external interactions.